Hi everyone, welcome to A.C.E.! I hope you are excited about the answers on how to care for autism. It is my ultimate goal to help the community in caring for autistic loved ones.
I gave up my clothing business soon after my twin sons were diagnosed with mild and severe autism respectively at the age of two. I didn't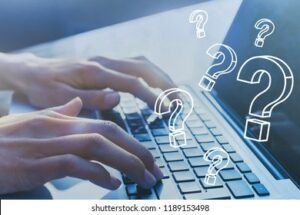 know how to react to the diagnosis when I heard the word "Autism" in English first time in my life, although through Google Translate I first understood it meant "self-enclosed" in Chinese. What Causes Autism and How to Cure Autism became the biggest questions in my life.
The following five years, I spent countless hours day and night searching and reading about autism and the treatments, wishing there was a miracle one that could cure my sons. I had them try a bunch of interventions that were available and affordable for us, little did I know that caring for autism is a marathon and we might never be able to cure it.
I lost my sleep when both boys started some extreme behaviors around the age of eight. One twin Ray would either draw all over the wall with markers or call 911 when things were out of his order or routine. Another twin Rich started banding his head when he couldn't communicate what he wanted. Worse than anything else, he wandered out of the house three times in one particular month (Thankfully, he was unhurt even though he crossed some busy main roads each time). I realized that the interventions from school or on therapy sites didn't provide enough help, deciding to take the action on my own.
My "Craving Therapy"
It became my priority at home to figure out how to fix their behavioral problems in the following couple of years. The advice was given to put on a GPS tracking device on Richard so he could be found in case he walked away again, although I was not too optimistic that could be a total "lifeguard".  And no intervention could tell me what to do with Raymond's "911 behavior", and I didn't want our household to become a "crying wolf" in case a real emergency accrued.
I wanted Richard to understand why he should not wander away and Raymond to stop calling"911" for non-emergencies! After practicing my own "Craving Therapy" for two long years, I am delighted to say: Richard is no longer a wanderer and Raymond has not dialed "911" for over 5 years. They thrive through functional learning that I weighed in heavily in the goal-setting in the last 5 years.
My Sad Heart
While touring a private special needs school for my twins five years ago, I choke up when I saw young autistic children in the residential program where they barely went back home once a week, especially learning that some of them were wanderers that their families couldn't keep them in their houses. I felt that it could have been my son Rich's fate if my "Craving Therapy" didn't work, and wondered if it had worked on those children if their parents were given the opportunity to try it. It weighed on me heavily.
My Mission
Thinking about how to share my "Craving Therapy" to benefit the autistic wanderers since then, I want a platform where people all over the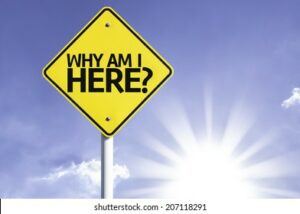 world can reach me just an email or a text away, enjoying the "Craving Therapy" conversation and beyond. Along the way, I will be thrilled to offering and searching answers for to all questions related to autism.
If you ever need a hand or have any questions, feel free to leave them below and I will be more than happy to help you out.
All the best,
Judy
Founder of Autism Care Essentials