Raising an autistic child involves many aspects of dedication. In this "Autism care at home" post, we mainly focus on how to improve the core symptoms of autism and related behaviors for your child at home.
Home-based Therapies
Your child may qualify for home intervention from his IEP that therapies are paid for by the school district. You might hire different therapists to work with your child at home if you can afford it. No matter what, the purpose of home-based therapies is to improve or continue improving the well-being of your child. Their time at home becomes more efficient through structured therapeutic time. The following are the most common sources of home-based therapies:
Continued learning from IEP goals taught by home-intervention Special Ed teachers. This is more IEP oriented teaching when your child can continue working on the goals that are set in his IEP. Appropriate IEP goals are essential to sufficient learning.
Speech therapies are conducted by a home-intervention speech-language pathologist. Speech therapies are the most needed interventions for autism. The therapists work on the skills of speech, language, communication, and social interaction. The deficit of those skills shows up as the core symptoms of autism.
Home-based visits provided by autism treatment programs. From behavior and communication therapies, creative therapies with music and arts, sensory-based therapies including massage, or nutritional therapy, autism treatment centers usually offer in-home services to make them convenient for parents. Although it might cost more to have in-home services, these therapies may help autistic children improved related needs.
How can you become your child's therapist?
1. Know Your Child
When you have an autistic child, you are no longer just a parent. You need to become a therapist too. This can make the biggest impact on autism care at home. More often, it takes a longer time for a parent to adapt to a therapist role if he already raised a neurotypical child. The following are the key points to help you become your child's therapist sooner.
Understand your child doesn't build most of the communication skills naturally. Everything is through learning. If you don't teach them, they won't learn, even sometimes with the simplest single words. We describe it as caring is teaching.
Acknowledge that it's their natural resistance to communicating. Their brains are not filled with the joy of speaking or socialization. They would rather point or grab you to get what want instead of communicating with you. You must motivate them to speak or interact with you.
The best timing to motivate them is when they want something. Know your child's most favorite edibles or playable items. When they want something, you will make them look at you and say words/sentences whichever they need to improve. DO NOT GIVE THEM ANYTHING FOR NOTHING! This is the biggest trick to becoming your child's therapist. We are so used to giving them something when they point to an item or when we can guess what they want. STOP THIS TODAY!
2. Equip  yourself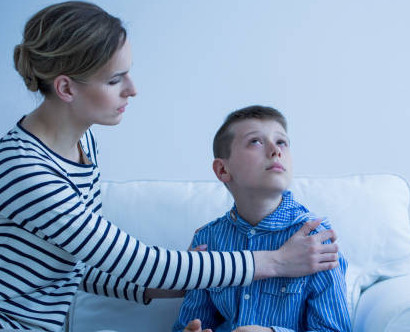 Be patient and consistent.  You can't expect your child to master the skill of looking at you or saying words after a few tries. It takes weeks even months for them to learn a skill. Eye contact is a big skill for them to learn. The key to the success of learning is consistency. If you make them look at you every time, eventually they will look at you when they want something. You might need to hand over the face to draw their attention to you in the beginning, but you can fade out the physical prompt and change to prompt by words like "eyes on me" or " look at me". The ultimate goal on this is that your child can generalize the concept of looking at people when requesting.
Build the habits of being a therapist. Remember that you can be as effective as a speech therapist. More consistently, we act as a parent instead of a therapist. If I emphasize how important that a parent becomes a therapist, I would say it is a make it or break it deal. Your child will improve so much faster if you play the therapist role first. Make your child say something like "hi" "good morning" before you give him a hug or a kiss in the morning. The habit doesn't build overnight, but you keep this in mind all the time, you will have it. You will see your child thriving from here.
Create a team of support. It is too hard to raise an autistic child well alone. You need a team that supports your vision and mission. Communicate well with health care providers, social workers, teachers, therapists, and service coordinators. They will provide valuable resources for you to navigate the whole process in the long run.
How to discipline autistic children
Disciplining an autistic child is much harder than disciplining a neurotypical child. Their cognitive ability and their motivation of earning privilege make up the level of difficulty.  Our human sympathetic nature makes more puzzling rules of disciplining them.
To simply the complication of autistic behaviors, we group all unwanted behaviors into this disciplinary category, even though some of the behaviors are related to their core symptoms. They may not intend to create the sequences. However, with proper discipline, most of the behaviors become much more manageable than not.
In a separate post, I will demonstrate how proper discipline can minimize behavioral problems. Even with the life-threatening " walker" behavior. I use a timer, behavior chart, and "craving therapy" to treat most of my twins' behavioral issues.
 Educational Toys for Autistic Children
You need a break so is your child. That's when educational toys come to play. Not only does your child enjoy their downtime while playing with those toys, but also they can make most of their time through musical toys, sensory touches, or other educational toys.
Educational toys not only provide a nice break for you and your child but also give you opportunities to do floor time with your child. It is a great way of bonding with your child.
Educational toys are the toys that are functional or multi-functional that can help improve certain deficits. If your child needs to improve fine moto skills, let him play with blocks or Lego. You may create Lego therapy to maximize the outcome.
Vision your child's future with a plan
You will be doing everything you can to elevate your child to a higher level of function. Raising an autistic child is more than feeding him and helping him to be better. Part of autism care at home is that you observe your child's progress and you vision his future. From time to time, you might feel physically exhausted or emotionally drained. It is normal and you are not alone. Reach out for help when you need it.
While seeking the balance of providing the right support to develop the child's independence, you most likely need to make a  plan for his life.