Autism products can be defined as services or items that meet the needs and wants of the autistic individuals and the related communities. They usually have monetary values. Due to the fact that autism is a wide-ranged spectrum disorder, autism products can be shown in a lot of diverse categories that can serve the different needs in our posts.
Autism Therapy Supplies
Autism treatments are more about therapies. From fundamental speech therapy, occupational therapy to individual-oriented horseback riding therapy, almost all therapies require supplies to assist for better results.
In speech therapy, varieties of supplies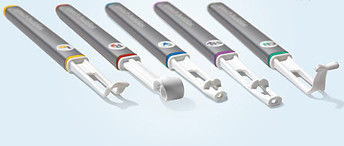 can be used for different areas of therapy. They can be the different textures of food for oral motor techniques, speech devices to help the tongue target the tactile feedback, or some games like I Spy for social skill training.
In occupational therapy, supplies can range from tiny to huge in different sizes or different functionalities. From paper clips to trampolines or even jungle gyms, occupational therapy works on the specific needs of individuals through all kinds of supplies.
During therapeutic riding, a rider needs to wear a helmet, boots, and gloves for safety and protection. Although other items like breeches, half chaps, shoulder straps, or vests may not be required, they provide extra protection, good sensory or correct postures. Training app technology makes this therapy more functional for riders to learn communication skills.
In another post, we will break down how the supplies can impact the outcomes of the therapies for different needs.
 Educational products for autistic children
Educational products for autistic children are the supplies or services that can assist autistic children to gain knowledge or learn to improve their well-being. Although some of the products might be overlapped with therapeutic products, we more focus on the products that help autistic children learning better.
Supplies or services for formal learning –from the smart board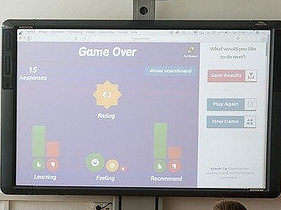 that helps autistic children better engage in what is taught in a classroom, to special tables and chairs to help some of the autistic children remain seated to do better learning, supplies or services for formal learning in the classroom can range from tables/desks to technology hardware /software, and a lot of items in between.
Products and services for informal learning-from jigsaw puzzles to video games products and services for non-structured informal learning for autistic children are more individualized than other products or services. It depends on each child's strength and cognitive ability. Same products and services can indicate total different values for two individuals who have different strengths and cognitive abilities.
In our separate post, we will learn how some of the educational products can help autistic children learn better.
Fun & Functional Products
Although autistic individuals spend a lot of their time in learning or therapeutic training, they need breaks more regularly than typical children. That's when the fun and functional products serve their time best.
Fun and functional products are the products that are created to target certain purposes while autistic individuals have fun using them. From an Xbox game to a trampoline, fun and functional products are the go-to "sitters" for autistic parents or caregivers.  Even in a structured learning environment, fun and functional products are widely liked by teachers and therapists for therapeutic purposes or break time.
Some of the fun and functional products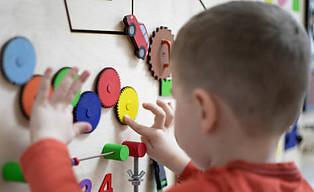 not only entertain but also help physical development. Some of them can train cognitive skills while others might be helpful for social skill improvement.
Overlapping fun and functional products can be very interesting.  They are used for therapeutic supplies, educational products, and toys. These kinds of products generate more value and become more popular.
In our next post, we will dig up the fun and functional products in different settings.
Autism Awareness Products
Autism awareness products are the items or services that help increase the understanding and inclusion of people with autism. They can be any purposeful items carrying autism symbols, colors, or positive messages related to autism.
Autism symbols are the designs that interpret autism in meaningful ways and help raise autism awareness. Due to the facts of wide-range spectrum in autism, designs with rainbow-colored, puzzling, and infinite concepts resonate very well for it. There are several symbols and colors that are widely accepted and used. The Rainbow-colored Infinite, The Puzzle Pieces, The Puzzle Ribbon, The Light Up Blue, and the latest one The Puzzle Butterfly all spell out the complicated autism in different degrees from different angles.
People create all kinds of merchants with autism symbols on them to help raise autism awareness and sales. Autism awareness items that carry the autism symbols can range from stickers, ribbons to sweatshirts and shoes.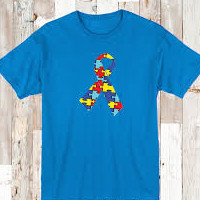 Hundreds if not thousands of products can be found with autism symbols in physical stores or online stores.
Creative autism invents like Autism Walk, fundraising for a non-profit autism organization can be considered as a special autism awareness service. They not only raise funds for researches and charities but also promote autism awareness through participation.
The autism community benefits greatly from the autism awareness products that help more and more people accept autistic individuals.
In our separate posts, we will look into how these products can be used for fundraising and improve the apprehension of autistic people.
Autism and General Public
There are some products that seem not perfectly fit to the above categories, but can be very impactful for the autism community.
Some informative movies and TV shows can communicate about Autism from different angles. They don't limit themselves to generate revenue. They help the general public learn more about the condition of autism and further understand the behaviors and experiences of autistic people.
Autism products don't have to be products that are only made for autistic people. We would like to consider them as autism products when any general products that can help autistic individuals improve their skills for well-being, learning, and living.
For people who specialize in making special products for the autism community, we appreciate you with our hearts and souls. History remembers those people who dedicate themselves to promote autism awareness. It is our ultimate respect to those who advocate the best interests of the autism community.
Please share with us your autism product experience.