When you have a child who is newly diagnosed with autism, your will soon realize that you need resources to educate yourself and to help your child. The questions quickly become what resources you and your child need, where and how you can attain them.
Resources for an autistic child involve the knowledge of autism, home care for the child, laws for  autism, the available services, treatments and helps for your child, and future planning.
How to Learn about Autism
The knowledge of autism comes from learning. The tricky part of your learning is that you want to know everything about autism to help your child as fast as possible.
Free Online Learning about Autism
The fact that you are here reading this article says that you already know that internet is a great place to learn about the autism. There are enough free online resources that you can learn a lot of concepts about autism. The only dilemma is that very often you can't find straightforward answers for what you look for. Google and other search engines do their best to match your questions, but how to learn about autism is more about what knowledge and resources you need to help your child.
Understanding that you are on the sense of urgency to treat your child, I outlined the following searches to jumpstart what you might want or need to look for.
What is autism?
The signs of autism.
The medical treatment for autism.
How to care autism at home?
The natural treatments for autism.
Where to find services near me?
What is early intervention for autism?
What is special education for autism?
You will feel more equipped with knowledge to help your child once you fid the answers.
Books about Autism
Not everyone loves learning on computer. If you happen to be one of them, it's OK. There are bunch of books that you can learn most of the basic knowledge about autism. Grab a book or two from your library or buy one from Amazon will get you started.  From informative Autism in the Early Years: A Practical Guide to inspiring
Underestimated: An Autism Miracle, and anything in between, books can help you learn more about Autism and its treatments.
The knowledge is helpful, but it can't replace what your family will be really experiencing in your surroundings.
Autism Organizations near Me
If you do an online search of autism organizations near me, you will find some local organizations that have services related to autism. Call or visit some of the places, and you will learn the extra treatments or services beyond what is offered by government.
You might also be able to connect with parents or parent support groups who are able to share their perspectives about the autism care in your area including respite care programs that provide you some break when you need it.
Home Care for Autism
Home care for an autistic child is more about how to educate yourself to help your child make most progress within your ability and resources.
Know More about Your Child
Learning about your autistic child at home will be a big part of your home care for autism. Concepts you learn online make or may not make sense to your child. Devote time and attention to observe your child when he/she sleeps eats or plays.
Besides what you already know about your child before he was diagnosed with autism, a details list of more observation will help set up the best goals for the treatments. Questions to help make the list:
Does your child have a good pattern of sleep that he goes to bed and wakes up around the same time every day? If not, what are his sleeping habits?
Is your child a picky eater? What kinds of food your child enjoys most?
Does your child look at you when he wants something or just grabs you?
What activities your child likes most and what is the most consistent pattern that he/she plays? Does he/she just like to line up the toys or play with the appropriate functions?
Is your child happy with the changes with meal or activities?
Do you understand why your child is upset about something?
Can you motivate your child to do something that he/she is not interested in doing?
Does your child show aggressive signs of behaviors towards toys or people? Do you know what might cause the aggressiveness?
Will your child walk away if the door is open or unlocked?
Is your child afraid of height or darkness?
Are there signs of self-injurious behavior?
Knowing your child well is one of the most effective ways to help them. No expert can observe your child day and night. With the good grasp of your child, you can help prioritize certain goals in the treatments and services. Let's say if your child is a wanderer, one of the goals in the treatments and services should be the steps to help your child to improve the condition. It is a very hard and long-process for the improvement, but it is a high priority since nothing is more important than safety!
Change Habits of Communication 
This is not an easy task as it sounds. It requires constant thinking if you need to change your habits of communication with your autistic child. This may seem technical, but if you look at the example, you would understand.
You child wants a cookie from the cookie jar. He grabs your hand because he can't reach it by himself. You follow his lead and come near the jar. He points to the jar and you give him a cookie.
It all seems normal and natural under a mother's instinct that you give a child a cookie.
But this is not a good thing for your child!
What Should I Do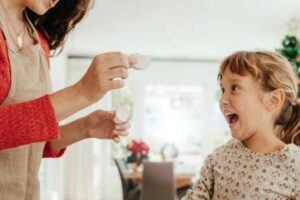 Remember that your child doesn't have much eye contact and/or not much communication?More often autistic children are not motivated to have eye contact and communicate with words since their brains are not built that way.
Their brains need to be motivated to have eye contact or to communicate. A cookie is a perfect motivator!
What you would do to make it happen?
You show the cookie on the eye level of your child to let him see the cookie first, and then you bring the cookie close to your eyes. Your child's eyes will follow the cookie and see your eyes–a successful eye contact! You can praise him "Good job looking at me" and hand him the cookie or you can push him to say "co", "cookie" "I want a cookie" or "Can I have that cookie?" "Can I have that cookies please" or "I can't wait to have that cookie", depending on what level your child needs to learn to communicate.
Keep thinking and keep doing this every time when your child wants something, but how?
Rules of thumb:
"wants" are highly motivating. You become a "mean" mother that makes your child earn what he/she wants.
Do not let your child have anything for nothing! You want to make sure you child either look or talk before he can have what he wants.
If your child can make a single sound, he can learn a single word. If you use high motivating items for learning words only, he will be motivated to use two words together once he has some single words.
 Motivation, motivation and motivation! They are so much more capable when they are motivated. Keep their favorite snacks, toys, activities or meals for motivation! Motivate do more with those motivating items.
No one else can learn more about your child than you. You will become the best therapist for your child. That's one of the reasons that law for special education emphasizes parents' partnership.
Laws for Autism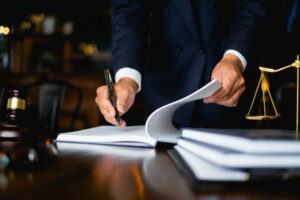 It is very important to know the legal rights for you and your autistic child that your family is entitled to the services and supports funded by federal and state governments.So, you may ask:
What is Autism Law
From the definition of a law, autism law should be a legal practice area that focuses on the rights and protection for autistic individuals and their families. In United States, autism families are protected by several federal laws, which include:
The Autism CARES Act -This is the only specific law for autism. The law defines Collaboration, Accountability, Research, Education and Support for autism.  It is the main source of federal funding for the above actions related to autism. It also improves the quality of programs and activities for people with autism.
 Children's Health Act-It is a law for federal funding to increase research and treatment for many concerning health issues including autism for children from pre-birth to age 21.
 ADA-American with Disabilities Act- As a civil right law, ADA protects people with disabilities including autism from discrimination of an equal opportunity of employment and community resources.
The ABLE Act-The Achieving a Better Life Experience Act. This law allows eligible individuals with disabilities including autism to use tax-advantaged saving account 529A to pay for disability-related expenses.
IDEA– the Individuals with Disabilities Education Act for children. This the most comprehensive federal law that protects the education rights for autism family.
IDEA and Autism
IDEA is a federal law that mandates each state to provide a free appropriate public education to eligible children with disabilities including autism. It commands each state to have regulations to implement the law which funds special education and related services to those children. It is pillared by 6 principles through 4 parts of the law.
4 parts of IDEA include basic terms, special education services, early intervention services, and national activities to improve the education of children with disabilities.
6 principles are: Free Appropriate Public Education (FAPE), Appropriate Evaluation, Individualized Education Program (IEP), Least Restrictive Environment (LRE), Parents' Full Participation in Decision-making ,and Procedural Safeguards.
ESY-Extended School Year service is a regulation that allows extra services to be provided to the eligible children with disabilities beyond school year. The goal of ESY service is to prevent substantial regression from what they have learned in school year.
IDEA delivers sufficient legal protection for autism parents to involve in education decision for their autistic children. Every parent might have a different opinion of what kind of education is better for autistic children. At least the law protects your opinion to be relevant. If you study your child well, you will have the best judgment for what treatments and services are most suitable for your child.
The available treatments and services in your area may be far from what you learn online or from books. Treatments and services vary from state to state, even region to region. If you are lucky to live in one of the states like New Jersey, New York that provide the comprehensive services for autism, you will be able to start the process of helping your child improve fairly soon. Not every autism family has the same opportunity due to the circumstances. There are a few things to know to maximize the outcome for your child.
EI-Early Intervention Services- Your child is qualified for EI if she/he is under age of three. Depending how close to age 3 when diagnosed and what state you live, your child might not get much time of services upon approval. Regardless, call a local Early Intervention Agency who should be able to provide you the rough ideas of how long to wait for the services.
EI services should address the child's needs that is not limited to the available services in your area.
IFSP-the Individual Family Service Plan is the document that lists the EI services for your child after a comprehensive evaluation of the child.
Educate yourself to become your child's therapist right away. The services have limited with time and day, but you are 24/7. The sooner you start, the better you will feel about yourself and your child.
Make the activities that your child enjoys to become therapies. If your child likes Lego or trampoline, work on it as Lego Therapy or trampoline therapy.
Autism safety-from water to wandering, one of the few things that you don't want to wait for later. Follow up my separate posts for helpful strategies.
Start some planning for future, especially financially.
Future Planning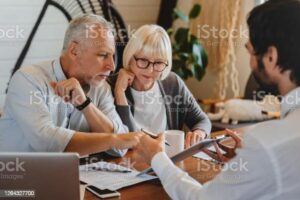 It might seem too far away to think about future when your child is just recently diagnosed. I was feeling the same way when my twin boys were diagnosed 13 years ago. If one of the many things that I can take away from my own experience,I wish I knew future planning earlier.
Future planning provides you a piece of mind for what happen to your child if something happens to you.In my future planning series posts, I will address some desired topics separately. At the meantime, familiarize yourself with the terms:
 Financial assistance. From SSI (Supplement Security Income),SSDI (Social Security Disability Insurance),Medicaid Waiver to family grant opportunities, autism families may require and benefit the extra financial help from governments and organizations.
Financial plans. From opening an ABLE account to setting up Special Need Trust Fund, proper financial plans will reduce some burden of tax from your income and assets.
Guardianship-Your state government provides guidelines for the application of guardianship. If you don't think your child is capable of making right financial and health decisions for himself/herself, you may check it out before your child turns18 years old.
Wills-It might seem a difficult topic, but a necessary one, especially when you have a child needs special care.
I hope this blog can serve you as an outline map for your autistic child. We will fill in the more details one by one. Please let me know which one you would like to add on this special map first. Your input and comments are extremely valuable!